TXIKIÑENA, local artisan dairy products
Txikiñena is a dairy factory that has just been set up in the Lea-Artibai region, in Berritxu. This new venture was launched with the aim of offering residents local, fresh, natural and healthy dairy products.
It is clear that in recent years the artisan cheese sector has gone from strength to strength. Year after year, new dairy sector-based projects are being launched and the range of artisan dairy products that can be found in our towns' markets and fairs is growing.
Although sheep's cheese still has a strong market presence, there is a growing number of cattle farms that are opting to process milk and producers deciding to set up new goat farms. For this reason, in 2019 the Basque Milking Goat Association was created with the goal of meeting the common needs of this sub-sector.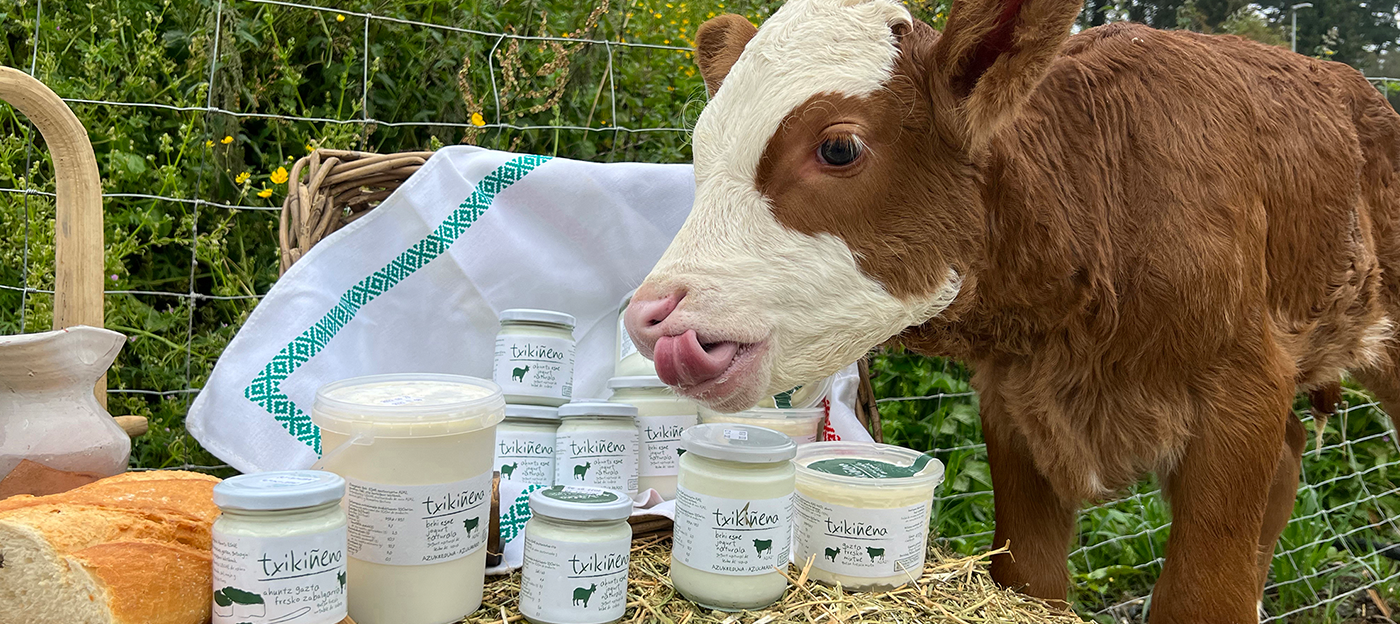 Aimar Bilbao, a member of this association, has been working in cattle farming for many years and at the end of 2020, he and Amalur Arrieta diversified their business and set up goat and cattle farms, with the aim of developing a family business. Florida breed goats and Fleckvieh cows. The latter also have the A2 certification, i.e. they produce A2 β-casein, which is easier to digest than other cows' milks. As part of this diversification, the family immediately opted to set up a dairy factory in Berritxu. So, at the start of this year, after they had finished building the dairy factory, they started developing their products.
Starting a new business is never easy, especially in this case, as they were not familiar with this sector. Therefore, the Dairy Centre provided its services to Txikiñena as they embarked on their new venture. Firstly, we provided them with technical advice, transferring the necessary knowledge which they now put into practice. We also assisted in the development of new goat and cow dairy products. Txikiñena now sells a wide range of dairy products, such as goat and cow milk yoghurts, soft mixed-milk cheese and lactic goat's cheese.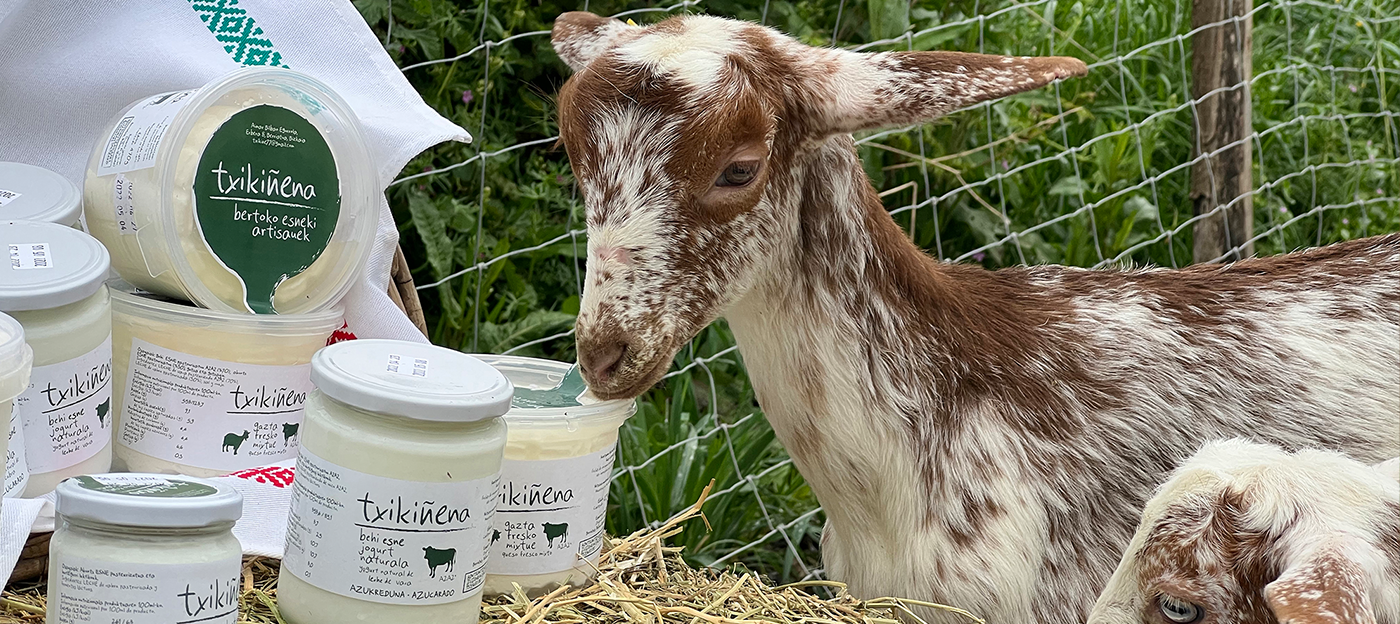 Within this new business, while Aimar is responsible for handling and taking care of the animals, Amalur runs the dairy factory and is in charge of producing and marketing the products.
If you fancy trying local artisan dairy products, come to Txikiñena!