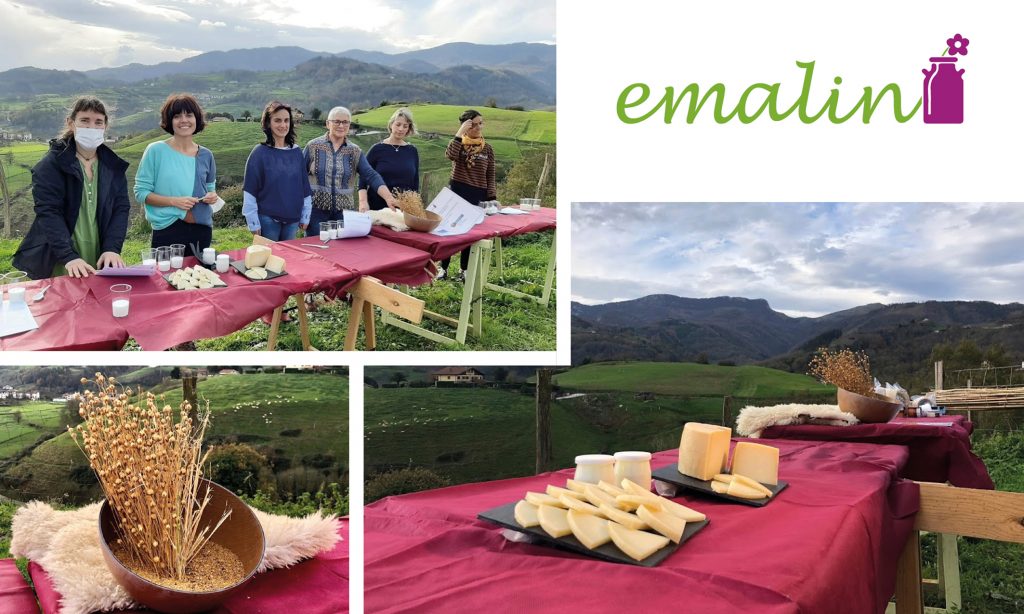 Growing and using flax as a sustainable alternative in Basque agricultural and livestock systems
One of the biggest problems currently being faced in agriculture and livestock farming is the high cost of raw materials, fuel, unstable prices and the dependence of global markets on seeds and fertilisers and raw materials for animal feed. Moreover, society is becoming ever more aware of the food it is consuming and the way in which it is produced and, therefore, consumers are demanding increasingly functional foods.
Faced with this situation, the Basque government is strongly promoting new production systems, and this is precisely where EMALIN comes in. A project that is aligned with the circular economy which, by using local resources, increases the self-sufficiency of agricultural and livestock farms. EMALIN was created at the end of 2019 to meet these requirements, with the aim of promoting local flax cultivation as an alternative raw material for animal feed, to obtain high-quality milk and dairy products.
Why flax? Flax is a seed that is high in polyunsaturated fatty acids (PUFA), specifically linolenic acid. This makes it an outstanding alternative for animal feed and to obtain high-quality milk and dairy products.
 EMALIN project
Jointly funded by the Basque government through the PDR 2019 Cooperation Aid Programme, the EMALIN project was set up by the Álava farmers and flax producers Elena Lekuona and Nerea Ruiz de Azúa, the cattle farm Iztueta S.C., the sheep farm Saskagoin Koop. Elkarte Txikia, and the Neiker-Tecnalia and Leartiker S.Coop. technology centres.
During the course of the project, the flax grown by Elena Lekuona and Nerea Ruiz de Azua was used as a supplement, in the form of oil and cakes, in the feed given to cattle and sheep on the Iztueta and Saskagoin farms. Dairy products were then prepared using the milk produced by these animals: pasteurised milk, yoghurt and butter in Iztueta and yoghurt and hard cheese in Saskagoin.
The control products (those made from milk obtained from animals fed as normal) and products being studied (those made from milk obtained after feeding the animals with flax) were analysed in Leartiker's laboratories to determine their fatty acid profile.
Conclusion
After analysing the results obtained in the project, it was concluded that including cold pressed flax seed co-products in the feed of cattle and sheep has no effect on the production parameters or the fat composition of the milk. However, the polyunsaturated fatty acid profile increased, more specifically the linolenic acid content. This increase was observed in pasteurised milk and the dairy products produced, with the biggest difference found in butter and hard cheese.