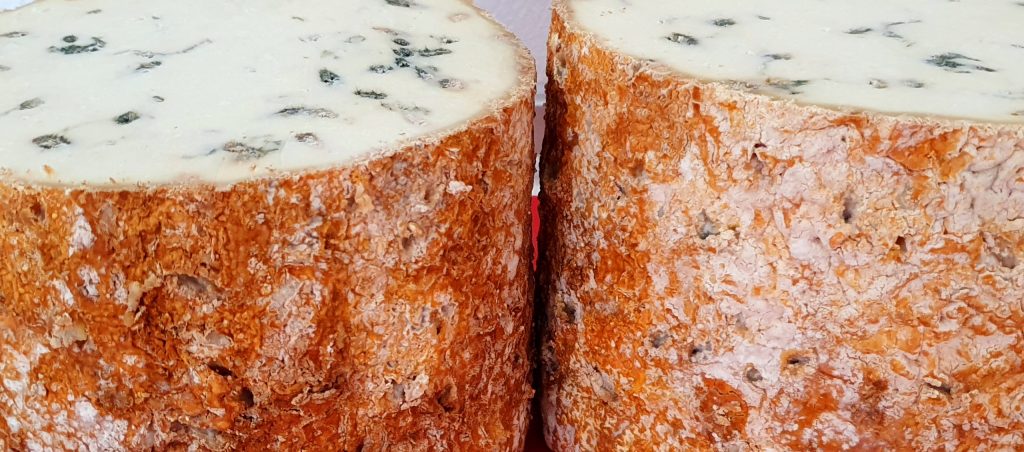 Basque blue cheeses are booming

Basque cheeses have dramatically evolved over the last 10 years. In just a decade, fairs, markets and stores have filled with a full range of cow, sheep, and goat cheese produced in artisan dairies: lactic cheeses with bloomy rinds, soft cheese, semicooked and cooked cheeses, cream cheeses, and blue cheeses. And while these types of cheeses are highly popular in other countries, they are new to our region and now round out the Basque Country's traditional range of cured cheeses. Enthusiastically embraced by consumers, new cheese are here to stay.
Among these new innovative cheeses that have hit the market, blue cheeses are booming as the most popular choice among consumers. We have collaborated with several artisan cheesemakers to develop a solid range of different types of blue cheeses and the market response has been extremely positive.
It's hard to find a common definition that covers all blue cheese, because aside from their blue moulding, everything from taste and texture to smell is different from one blue cheese to the next. The texture can be creamier or drier; the flavour, more intense or milder; the colour, bluer or greener; the size, medium or large – and that's where the charm lies. Every cheesemaker chooses and follows their own path to produce their own individual take on blue cheese, and our DAIRY CENTRE is their partner throughout the entire process.
Want to produce a first-class blue cheese? We're ready to get to work!